Shoprider Lyon Scooter – Buy Now
Features:
– 

Comfy padded seat
– Lights front and rear 
– Excellent ground clearance
– Captain seat optional extra (£95)
– Battery ungrade optional extra
– Good range on a full charge
Specifications of this Scooter
– Overall length: 51in
– Overall width: 24in
– Total weight (excluding batteries): 82kg
– Maximum user weight: 21 st
– Range: 20miles
– Speed: 4mph
– Ground clearance: 4.5in/11.5cm
– Tyres: 10in pneumatic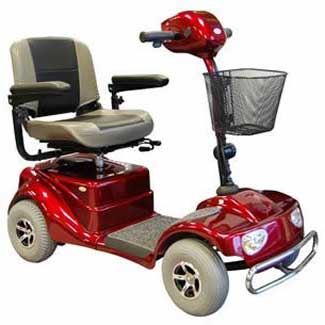 Pricing
OUR PRICE: £1125
RRP: £2495
SALES
Peyia mobility in Paphos Cyprus is a different type of mobility scooter hire company. We have some of the best Scooters available for hire or Sale on the market,and offer unique access and specialist expertise.
We have a large range of Mobility Scooters available for sale. While we are in the proccess of developing this page and if you would like a quote on any specific Mobility Scooter, contact us through our Contact Page with the Model of Scooter you require and if this is available to us we will provide you with a full Quote to include shipping.
Shipping Costs are at present €150 per Scooter. Delivery is between 2 to 4 weeks. Full payment is required in Sterling on confirmation of order.
Due to the fluctuating Euro the price of the mobility scooters is given in Pounds Sterling.