Pride Elite Sport Portable Scooter
The Go-Go Elite Traveller® Sport features an innovative design with a full complement of unique standard features. Charger port conveniently located in the tiller, front and rear LED lighting, 9-inch wheels at front and rear, an additional 2-inch deck space and an increased weight capacity of 23 stone 3lbs. are just a few features that make the Go-Go Elite Traveller Sport an exceptional scooter choice.
Specifications of this Scooter
– 

Auto-latching lock up mechanism permits simple frame
  separation with only one hand
– Easily disassembles in to 5 light weight pieces.
– Tight space maneuverability.
– Front frame mounted seat post offers maximum stability.
– Maximum weight 23 stone
– 4 mph Max Speed
– Rear anti tipping
– Maximum safe slope 7°
Not suitable for hilly areas or uneven surfaces. Please read our 

F.A.Q's page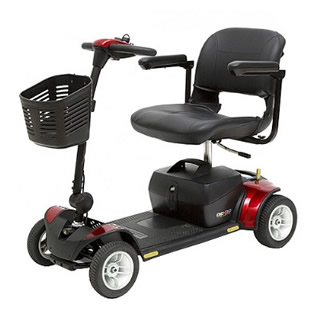 Pricing
€95 per week
Extra Day – €10 / day