Features & Specifications
These exclusive crutches are manufactured in France by the leading French Healthcare Company HMS Vilgo (est 1904).
They are made of epoxy-coated anodised aluminium, and weigh roughly half a kilogram each. The handle is comprised of plastic with a soft-grip handle, and features a curved underside so that you can hang the crutches off your arms and other things when not in use.
Coming in a range of unique and modern colours, these crutches are a welcome change from boring NHS crutches, bringing both colour, style, and ease of use to the table.
Each crutch also features a special Pivoflex pivoting ferrule on the bottom, which flexes direction to always provide full contact at any angle that it is placed on, massively increasing grip and safety.
Colour: Bumblebee
Measurements: Floor to handle: 72/99cm
Quantity in purchase: 2 (Pair)
Weight per crutch: 0.56kg
Pole Diameter: 2.25cm
Ferrule: Special PivoFlex Non-Slip
Height Adjustments: 9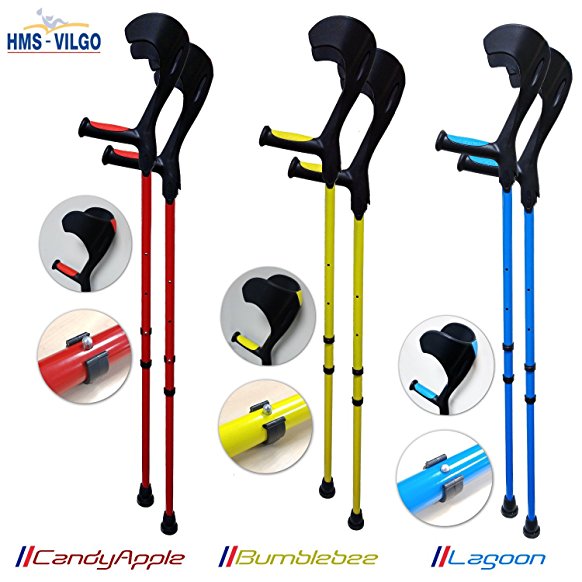 Pricing
€40 per week
Extra Day – €4 / day